About OC Escape Adventure Games
World's first "choose your own path" escape rooms.
The first escape rooms in the world where you choose the path you take throughout each room. In each of the rooms you are faced with difficult choices that have drastic consequences to the way the escape room plays out. The choices can range from the smallest detail to major room changing plot-points. These choices change not only how the story plays out for the rest of the room, but they decide which puzzles you end up solving. From themes like Time machine to Alien Encounters there are almost limitless possibilities. Every adventure is unique.
Think you have what it takes?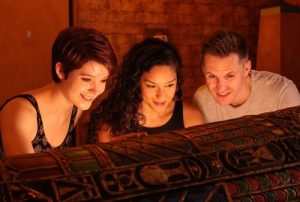 THE "OC ESCAPE" EXPERIENCE
Here at OC Escape everyone from the construction team to executive management works day in, day out to make sure everything is consistently running smoothly. We take feedback from every customer to keep improving and evolving. Our rooms not only change for each adventure, but for each person as they experience what we have to offer at OC Escape.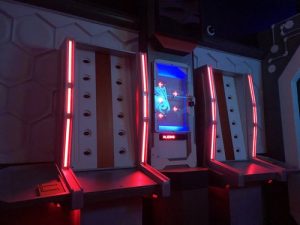 TECHNOLOGY
Escape rooms, like other forms of entertainment, are evolving and improving more and more each day. OC Escape stays ahead of the game by being on the cutting edge of modern technology, utilizing brand new equipment and newly discovered technology to create a sense of wonder and amazement while playing through our rooms.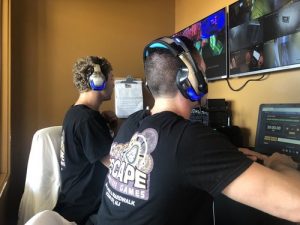 TEAM MEMBERS
We select from a large pool of extremely qualified applicants, and train them to perfection ensuring that every single room completed is tailored directly to the individuals inside of it. Our employees learn from every single customer interaction, constantly improving to be the best they can be.
see what or fans have to say
Awesome experience!! This was one of the best escape room experiences I've ever had. Loved having the ability to "choose my own path". We had so much fun doing the Time Machine room that we went back and did the Alien Encounter room. Looking forward to our next trip to change our path and try them both again. Thank you for a great experience. Well done!!!

Andrea W